Make a difference in your community
Whether you can spare an hour or a few days, volunteers make a positive difference in the day-to-day lives of the people we support. In return, you'll be provided with all the support and guidance you need to have the best possible volunteer experience.
From the opportunity to develop new skills and experiences to boost your CV, to the chance to meet new people, there are many ways you can benefit from volunteering with Brunelcare.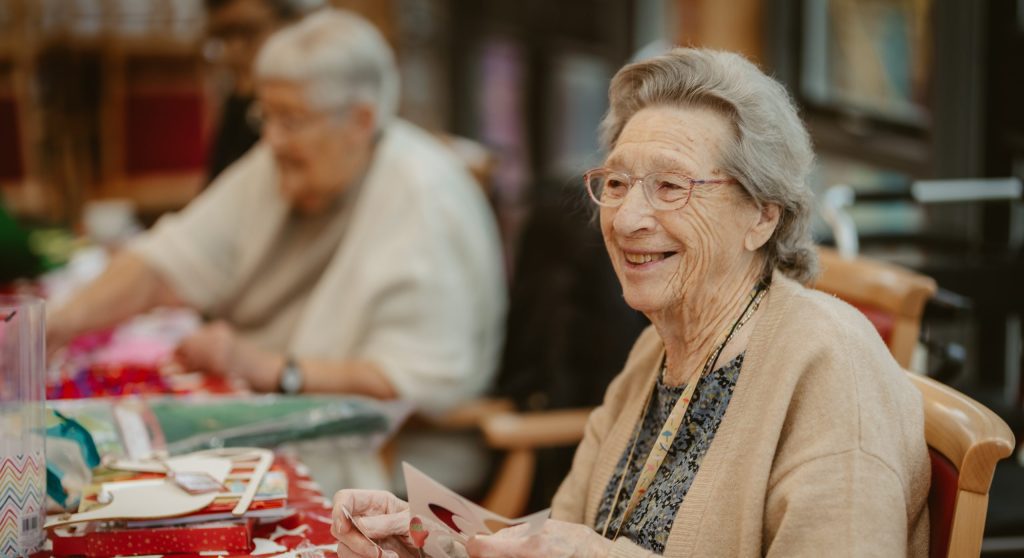 What to do next
If you would like to volunteer at a particular site, please contact the site directly.
If you'd like more details or to chat about the best role for you, get in touch.
How much time do I need to give?

We don't ask for a minimum time requirement. You are able to be flexible with your commitment, and in general can give as little or as much time as you are able to offer, but some roles such as befriending do benefit from regular and/or scheduled involvement.

What age do I have to be?

Most of our volunteering roles are for age 18 or over. We may be able to accept younger volunteers, but this will depend on the role and our capacity. Please get in touch if you are under 18 and interested in volunteering.

Do I need any particular skills or previous experience?

Whilst these are helpful, you don't need to have any previous experience or skills to volunteer with us. Enthusiasm, a friendly manner and a willingness to get involved are more important. Our roles provide a great opportunity for you to learn and develop new skills.

Do you provide any training?

Yes, but this will vary depending on the role. You will receive a full induction to ensure you are comfortable and confident, and regular support, check ins and refresher training throughout your time with us.

Am I allowed to volunteer if I am receiving benefits?

Yes – but we would recommend informing your Job Centre about your volunteering. See the Gov.uk website for more information.

Can I volunteer if I am a refugee or asylum seeker?

If you have refugee status or exceptional leave to remain, you are able to volunteer with us. If you are an asylum seeker, you can also volunteer with us, but this will have to stop if your final appeal is refused and you are denied leave to remain.

Will I be insured?

Brunelcare has public liability insurance. For any volunteering roles that involve driving, you will need to be covered by your own car insurance.

Can school, work and community groups get involved?

Yes, of course. Please contact us for more details.

Are expenses covered?

We cover out-of-pocket expenses, such as travel costs from your home to where you volunteer.