Take a well-deserved break from your care duties
If you're a primary caregiver for someone with nursing or dementia care needs and looking for a break, our respite services allow you to take some time to care for yourself with the comfort of knowing your loved one is in safe hands.
We understand how important it is that you make time for your own needs so that you can continue in your caring role. Our qualified carers can provide support in your loved one's home or within one of our care homes, arranged on an individual basis and scheduled around the time frame needed.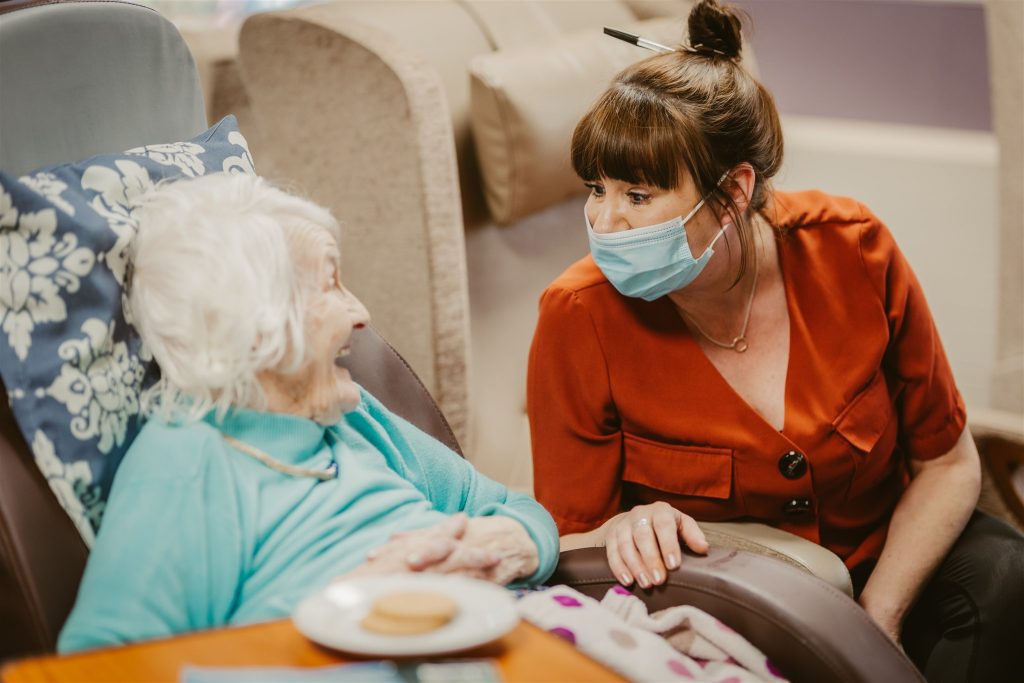 Benefits of respite care
Opportunity for you to recuperate by taking a break or enjoying a holiday
Reduces stress and relieves frustrations for both you and your loved one
A chance for your loved one to interact with new people and have a change of scenery
Allows you to focus on your mental wellbeing, so you can continue your caring role
Where we offer respite care
What is respite care?

Respite care allows you to take a break from caregiving, so you can have some time to look after yourself. There are a number of respite options; the person you care for may be looked after within their own home, or a short-stay at a care home so you can go on a holiday.

We offer respite both within our care homes and through our 'Time for You' service, which provides respite care in the person's own home.

How can respite benefit me?

Respite care gives you an opportunity to take a well-deserved break from your care duties, so you can take some time to look after your needs or go on a trip. Taking a short break can be beneficial for your mental wellbeing, which, in turn, can reduce stress or frustrations between you and the person you care for.

Respite also allows your loved one to interact with new people, or experience a change of scenery if arranging a short-stay in one of our care homes.

Who will provide care and support for my loved one?

Brunelcare employees are skilled, friendly and qualified. We have designed our recruitment and selection methods to ensure that we recruit a high calibre of employees that suit the culture of each care home.

All of our colleagues are subject to a Disclosure and Barring Service (DBS) check before working for us and, once approved, they undergo a full induction programme and receive continuous training.

Our team is extremely experienced at working with older people who may be frail, have a learning disability, or have a long-term illness.

Why choose Brunelcare?

Founded in 1941, Brunelcare has over 80 years of experience providing high-quality housing, care and support for older people in the South West.

We support over 2,000 customers across Bristol, South Gloucestershire and Somerset, and are recognised for our expertise in caring for people living with a dementia.

In addition to our own rigorous self-assessment, we are regulated by the CQC. We also regularly seek our customers' views and feedback to ensure we maintain a high standard of care and high levels of satisfaction in our services.

As a charity, we do not pay dividends to shareholders. Any profit we make is reinvested back into the services we provide.