Maintain dignity and choice in our homes
Our care homes are designed to provide a home from home, where you can thrive while receiving high-quality 24/7 nursing and dementia care.
We take a person-centred approach to care: we know that everyone is different, so we use knowledge of your history and personality in order to provide you with the most appropriate support.
Each of our homes has its own unique culture, with regular activities and trips to help you make the most of life.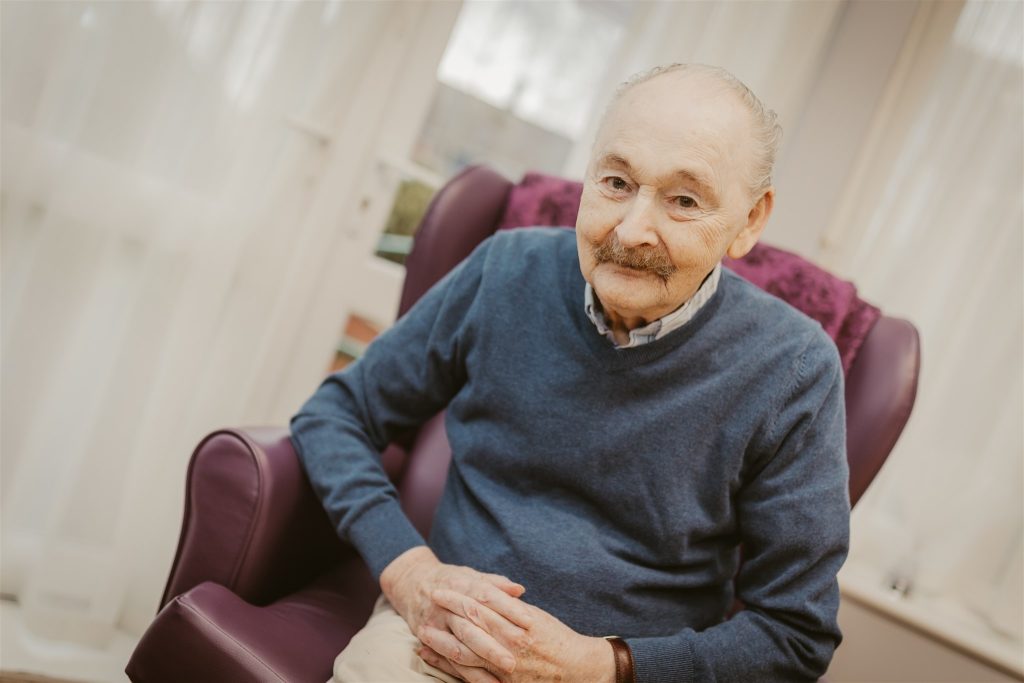 About our care homes
24/7 nursing care from our experienced nursing teams
Specialist dementia care with support for both residents and their families
Long-term condition management e.g. Parkinson's, Diabetes, COPD
Stimulating activities to help you maintain excellent health and wellbeing
Excellence in end-of-life care
Respite care, providing a short stay in our homes to give primary caregivers a break
How do I choose a care home?

We consider a good care home to be one that helps people make the most of their lives.

We've put together a useful guide of things to consider when choosing a care home, to help you focus your care home research.

Who will provide my care?

We have our own care and support team that is able to help you create a tailored care and support plan.

Brunelcare employees are skilled, friendly and qualified. We have designed our recruitment and selection methods to ensure that we recruit a high calibre of employees that suit the culture of each care home.

All of our colleagues are subject to a Disclosure and Barring Service (DBS) check before working for us and, once approved, they undergo a full induction programme and receive continuous training.

Our team is extremely experienced at working with older people who may be frail, have a learning disability, or have a long-term illness.

Are visitors welcome at your care homes?

Of course, it's your home. We welcome visitors to all our care homes, please contact your care home manager to find out more.

How will I be supported to maintain my independence?

We aim to support you to remain as independent as possible; here are a few of the ways in which we support you to maintain your independence.

Bedtimes

Residents are free to go to bed when they like and get up when they wish.

Meals

Everyone living with us can choose when they have their meals. There is a choice between two meals for lunch and dinner, alongside a vegetarian option and a variety of breakfast options.

Phones

All residents can of course use their own personal mobile phones or we can also offer the use of our cordless phones when needed.

Rooms

All the rooms at our care homes are equipped with your own en suite that includes a level access wetroom shower and toilet.

Activities

We arrange a number of individual and group activities and trips at our care homes, that you can choose whether to be involved in.

Why choose Brunelcare?

Founded in 1941, Brunelcare has over 80 years of experience providing high-quality housing, care and support for older people in the South West.

We support over 2,000 customers across Bristol, South Gloucestershire and Somerset, and are recognised for our expertise in caring for people living with a dementia.

In addition to our own rigorous self-assessment, we are regulated by the CQC. We also regularly seek our customers' views and feedback to ensure we maintain a high standard of care and high levels of satisfaction in our services.

As a charity, we do not pay dividends to shareholders. Any profit we make is reinvested back into the services we provide.

Can I visit the care homes before I make a decision?

Most certainly! Arrangements can be made to visit by contacting any of our Care Home Managers.