Brunelcare's Dementia Care Lead wins
the prestigious Hennell Award
10th Nov 2022 - Written by Brunelcare
Reading time: 3 minutes
Our Dementia Care Lead, Stuart Wright, has won the 2022 Hennell Award for Innovation and Excellence in Dementia Care. 
Stuart received his award on Wednesday 9 November at the UK Dementia Congress in Birmingham.
Announced via email, Stuart learned he had won the award due to his dedication, passion and research into person-centred dementia care.
The Hennell Award for Innovation and Excellence in Dementia Care was launched in memory of the late Brian Hennell, and recognises people who have significantly contributed to promoting person-centred care.
Dr Chris Russell, Senior Lecturer, Association for Dementia Studies, University of Worcester said in a letter addressed to Stuart: "The panel agreed that your passion for this area of practice shone through and that you demonstrated clear and inspirational leadership qualities which had significantly influenced all that was achieved. Every member of the panel wishes you well in your continuing endeavours."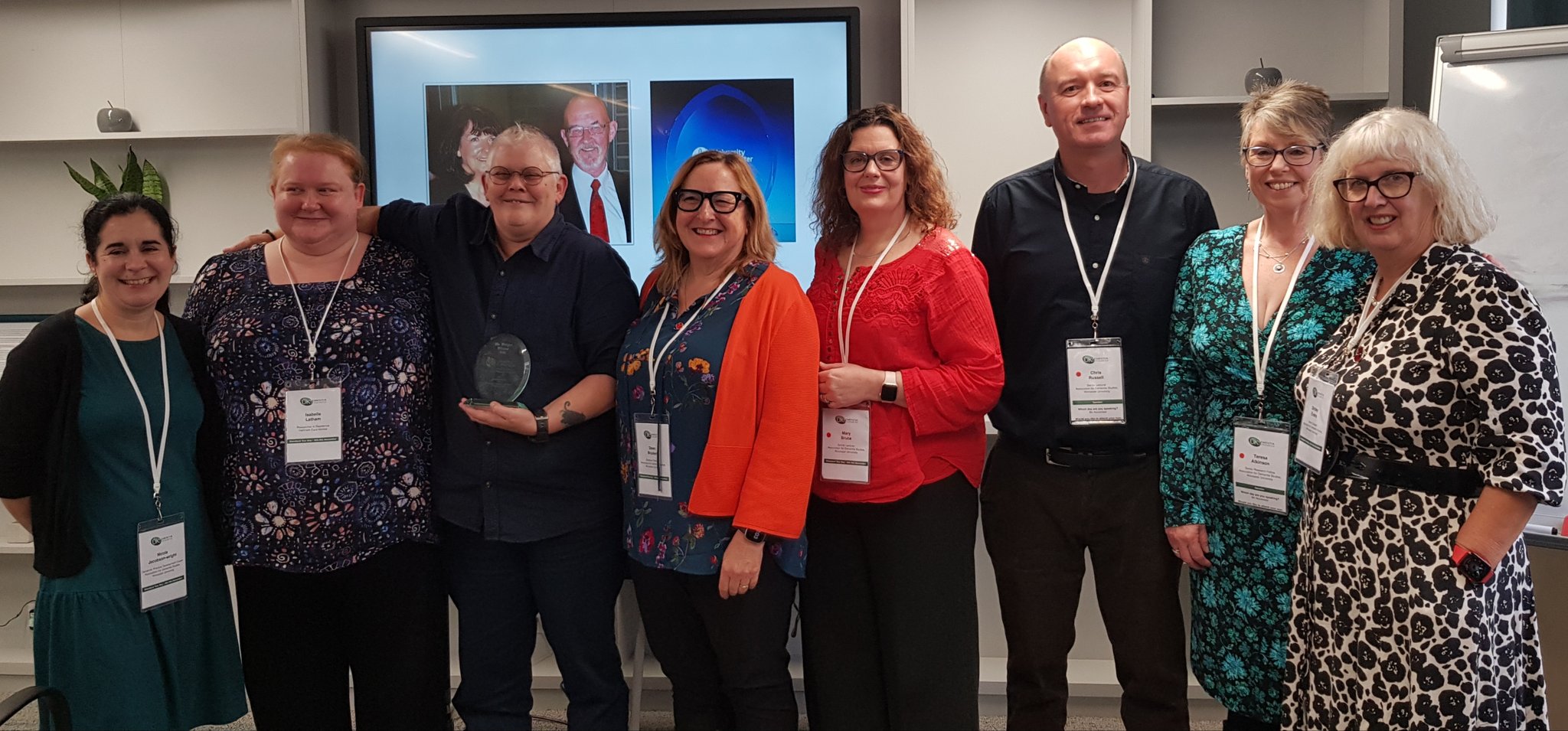 Stuart has worked in the health and social care industry for more than 30 years, and has worked with Brunelcare for 20 years. Stuart is responsible for the Charity's direction and strategy for dementia care across all areas. 
Among other initiatives, Stuart has developed and implemented a human rights framework and standard for people living with dementia, and introduced and rolled out "FITS into Practice", (Association of Dementia Studies Worcester University). Stuart specialises in the management of behavioural and psychological. Symptoms of dementia (BPSD) and leads Dementia Care provision across the Charity. 
Stuart Wright, Dementia Care Lead at Brunelcare, said: "I am honoured to receive this year's Hennell Award. I appreciate this recognition of my work, and also the recognition it brings to the work of my colleagues across Brunelcare who each day strive to deliver the very best care they can for people living with dementia."
The judging panel for the Hennell award comprised four colleagues from the University of Worcester, each with extensive personal experience of dementia, professional practice, research and education. The panel chose Stuart's nomination from a strong field of other applicants.