Woodland Court retirement village
What we offer
There is an excellent choice of one and two bedroom apartments on the village, 56 in total located across four houses.
Offering a peaceful and tranquil lifestyle, it is hardly surprising how popular owning a property at Woodland Court can be. This is a retirement choice that is right for all the family.
Superb choice of social and leisure facilities to enjoy. You have use of the village restaurant, bar and lounge area with regular excursions to local shops and attractions.
Woodland Court is managed by Brunelcare, which brings the benefits of an on-site team 24 hours a day.
Living with peace of mind. One of the most appealing aspects of living at Woodland Court is that you can enjoy the village and its grounds without having to worry about maintaining the surroundings.
We offer a bespoke alteration service. All you have to do is tell us what you require; we will then arrange for the necessary quotations for you to approve and ensure that the work is carried out to your timetable.
Properties available for sale
8 Hornbeam
1-bed retirement apartment for sale.
£135,000
Take a tour of Woodland Court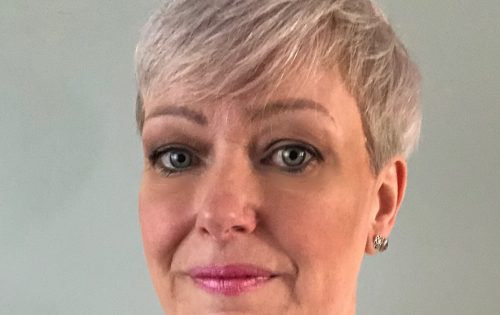 Meet the manager: Nicky Hunt
My name is Nicky and I started working for Brunelcare in 2004 as a support worker. I became Woodland Court's Village Manager in 2013. Woodland Court retirement village offers you the opportunity to buy your own home with the comfort of knowing someone is on-site 24 hours a day.
We offer a wide range of facilities, including a restaurant that offers three meals a day, our own minibus service to local shops and for days trips. We also provide one-hour cleaning of your apartment each week.
Still have a house to sell? Look into our Bluebird scheme
Woodland Court is delighted to offer a rent purchase plan designed to help you move into one of our well-appointed retirement apartments, even though you may currently have a property to sell.
Our Bluebird scheme offers you the opportunity to reserve and exchange contracts on your property, with up to 24 months to complete the purchase of your new home. Once you have exchanged contracts, you can move into a property and live rent-free for the first six months and thereafter at an agreed rate for up to 18 months.