Love at first sight at
Waverley Gardens
14th Feb 2022 - Written by Katy Westaway
Reading time: 3 minutes
Annette and Trevor, who both live at our Waverley Gardens extra care housing site, fell in love after meeting on a local dog walk.
Annette, 70, and Trevor, 79, each lived in their own self-contained apartments at Waverley Gardens, before meeting by chance on a dog walk around the site in early 2021.
While walking their dogs; Sparky, an eight-year-old Pomeranian Collie cross, and Pip, an 18-year-old West Island White, Annette and Trevor started talking, and their relationship soon began to flourish.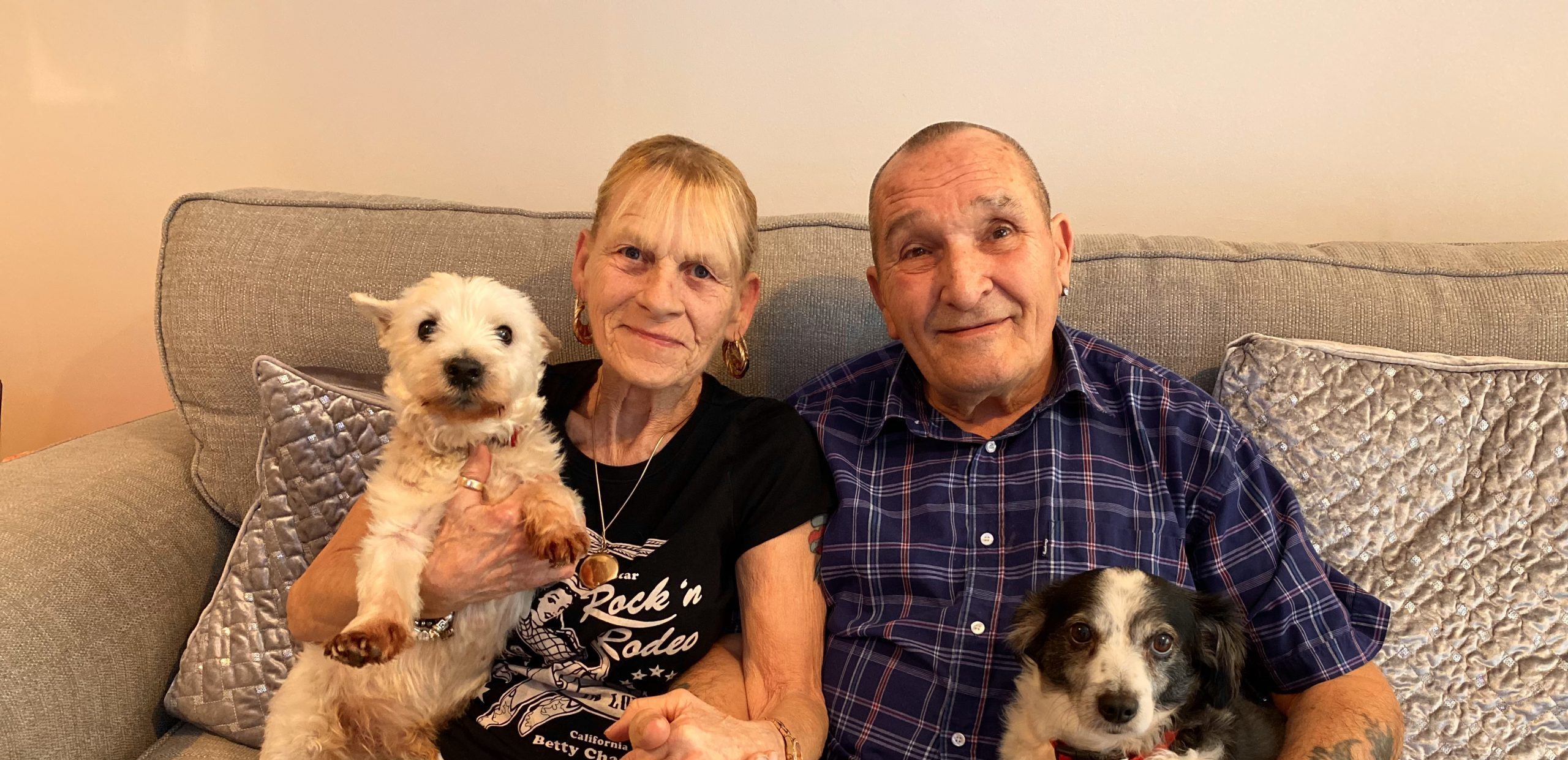 10 months later, the inseparable pair are now living together and have even got engaged! Trevor popped the question to Annette on Christmas Day, and in early 2022 they moved into Trevor's two-bedroom apartment at Waverley Gardens.
❝
We love having Trevor and Annette live with us at Waverley Gardens – they're a great couple. Trevor came to ask if Annette could leave her apartment across the way to come and live with him, and of course, we said yes! It's great having them here with us at Brunelcare, and we can't wait for the wedding reception.
❞
The pair plan to wed at their local church in Bishopsworth, and will be hosting their reception at none other than Waverley Gardens, where their friends, family, and other tenants are welcome to join in the festivities.
❝
It's lovely living together. Before, we would kiss cheerio and go off to our separate apartments. It's nice now we're together and never have to say goodbye.
❞
❝
It's great living with Annette, the dogs get on so well and we really enjoy living with Brunelcare. We've been here for eight years, and we'll be here for the rest of our lives together. The carers are so friendly and are always on hand if you need them.
❞
Trevor and Annette are looking forward to becoming husband and wife in the summer of 2022 and celebrating at Waverley Gardens!
To find out more about Waverley Gardens, click here.