Row, row, row your…kayak!
2nd Dec 2021 - Written by Katy Westaway
Reading time: 3 minutes
This month, in an effort to raise £4,000 for a new interactive dementia table for Glastonbury Care Home, Brenda Moxey rowed six miles along the Parratt Canal in her kayak.
Brenda, Activities Coordinator at Glastonbury Care Home, came up with the fundraising idea and was joined by Sam, a carer at the home. The pair took to the Parratt Canal on Saturday 6th November, and started their six-mile round trip from Langport, in Somerton to Oath Docks, up the canal.
The pair set off for their voyage at 10:30 am and arrived back where they started just after 2:00 pm, being cheered on by passers-by along the canal.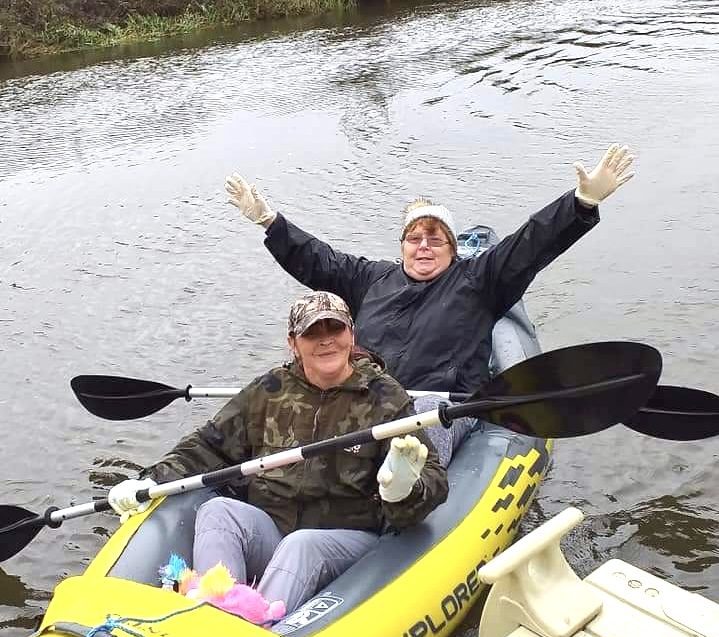 ❝
It was tough, but I'm a keen rower and love being on the water. I wanted to do something a little different, so Sam and I decided to row for six miles. It was lots of fun, and we stopped for lunch on the bank. Luckily, the weather was wonderful, and we had encouragement from walkers along the canal.
❞
Alongside the sponsored row to raise money for the interactive dementia table, the team at Glastonbury Care Home also hosted raffles, tombolas, and 'guess the amount' games, where residents' families and friends could donate money towards the table.
❝
It's incredible, we have been able to raise such a substantial amount of money and can now purchase our first interactive dementia table. The table has 14 screens all joined together, and they are loaded with sensory experiences, films, sounds, and games for our residents to sit around and enjoy. The table is on wheels so can be transported to all areas of the home. Brenda has done a fantastic job with her sponsored kayak. I wanted to say a huge thank you to her and Sam for their dedication and commitment.
❞